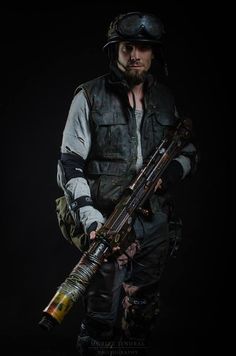 Weapon ListingsEdit
In order to assist players in clearly identifying what teir or level their chosen weapons belong to we have included a listing below of known Nerf weapons and listed them as to their exact place within the weapon teirs of the cataclysm system. Some weapons may cross over between different weapon teirs, as such these have been listed as to the difference that redefines them between the various teirs.
Weapon Teirs
Edit
Crude - Single shot, Barrel reload
Jolt
Sharp Shot
Triad
Double Strike
Side Strike
CrossCut
SledgeFire (One Round loaded into the Magazine)
CrossFire Bow
RoughCut (One Shot loaded into the Magazine)
FireStrike
SplitStrike
Barrel Break
Worn - Single Shot, Reloads from a Magazine
Hammershot
Split Strike
SledgeFire (Full Load in magazine)
Rough Cut (Full load in magazine)
FlipFury (One Magazine Chamber loaded)
Vagabond
Lawbringer
Persuader
Double Dealer
SlingFire
Dominator
Rampage
Retaliator
Alpha Trooper
Strong arm
Spectre
Longstrike
Longshot
Recon
deploy
maverick
Standard - Motorised &/or High capacity magazine
Stampede
Havoc
RhinoFire
Stryfe
HyperFire
Crossbolt
Demolisher
Cam ECS-12
Raven
Rapid Strike
Hail-Fire
RailTech - Disc Round Weapons
Proton - Crude
Praxis - Worn
Revonix360 - Worn
Pyragon - Worn
Nitron - Standard
Prototype/Arbiter - Mega Dart Weapons
Centurion
Magnus
BigShock
CycloneShock
RotoFury
Mastodon
Ad blocker interference detected!
Wikia is a free-to-use site that makes money from advertising. We have a modified experience for viewers using ad blockers

Wikia is not accessible if you've made further modifications. Remove the custom ad blocker rule(s) and the page will load as expected.